Chicagoland Auto Mechanic
Your Chicagoland auto mechanic, I & J Automotive DBA Splash Car Wash gets your car, truck, van, fleet, or other vehicles back on the road quickly, safely, and affordably.
With our complete car mechanic services, you work with a true automotive repair professional that will assess your vehicle and handle all needed or requested repairs with speed, skill, and accuracy to get your vehicle to peak performance.
Whether you require emergency auto mechanic services or have been delaying a tune-up, we have a full staff of experienced auto technicians and auto repair specialists at your disposal.
We not only provide fast, affordable car repairs, we also make sure that your vehicle is clean and ready to impress before handing you back the keys.
We are fully dedicated to your satisfaction. Our expert car mechanics go above and beyond to ensure your vehicle both looks and runs great.
Call I & J Automotive DBA Splash Car Wash at (630) 864-5233 for a Free Evaluation!
Complete Vehicle Mechanic Services
Having a well-maintained vehicle is vital to protecting your family, meeting your deadlines, generally keeping everything in your household running smoothly.
At I & J Automotive DBA Splash Car Wash, we provide comprehensive automotive evaluation, maintenance, and repairs in order to fully address any issues with your car mechanics, braking system, engine, or any other problems impacting your vehicle performance or safety.
From scheduled oil changes to emergency repairs, transmission service, radiator repairs, engine repair, or any electrical, mechanical, or maintenance services, our experienced, dedicated, and talented vehicle mechanics provide complete automotive repair service.
Our auto mechanics provide:
Foreign & Domestic Auto Repair
Diagnostics, Evaluations, & Inspections
State Emission Repair
Oil Changes
Fluid & Filter Replacement
Brake Repair
Shock & Strut Repair
Chassis, Suspension, & Steering Repair
Engine Repair & Replacement
Hose & Belt Replacement
Heating/Cooling System Repair & Replacement
Radiator & Water Pump Repair & Replacement
Fuel System & Fuel Injection Repair
Ignition System Repair & Maintenance
Exhaust, Muffler, & Tailpipe Repair
Vehicle Power Accessory Repair- Power Locks, Antennas, Power Windows, Power Steering, etc.
Transmission Service, Repair, & Overhaul
& More!
As dedicated Chicagoland auto mechanics, we provide comprehensive and complete vehicle repair service, including a free car wash, so your car looks, feels, and drives like new again.
Emergency Auto Mechanic
Your safety depends on the performance of your vehicle. When your vehicle is no longer safe for you to operate, or is experiencing signs that are cause for concern, reaching out to a Chicagoland auto mechanic for advice and resolution is a smart choice.
We provide emergency car mechanic service, allowing you to get safely back on the road faster. As a complete auto repair shop, we can provide evaluations, diagnosis, maintenance, and repair to keep your vehicle in tip-top shape and smooth working condition.
Regular maintenance and performing repairs immediately will help to maintain its performance, as well as increase the longevity of your vehicle and investment.
Whether you know exactly what the issues is with your vehicle, or if you need help determining the underlying problems, our dedicated repair experts ensure you are given a full evaluation of all potential problems, and we never perform any service without your permission and approval, so you know exactly what to expect from our technicians.
Vehicle Evaluation & Problem Diagnosis
We can all describe the problems with our vehicles. Mushy brakes. Ticking, knocking, or squealing noises. Leaky fluids. Check engine light is on. However, while it can be easy to identify the signs of a problem with your vehicle, understanding the root cause, and what it takes to repair it, is the job of an experienced auto mechanic.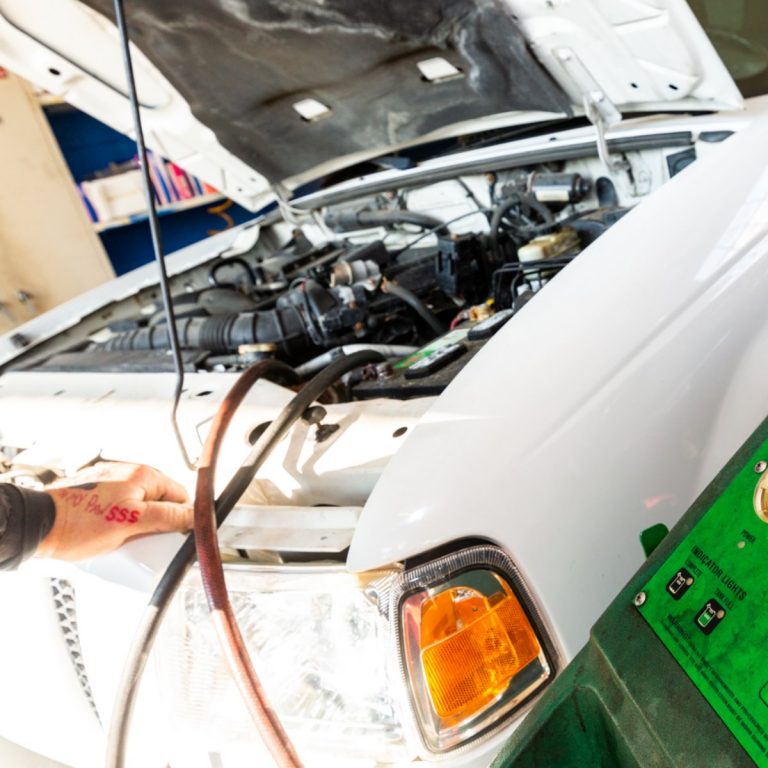 At I & J Automotive DBA Splash Car Wash, our skilled auto mechanics are adept and both identifying and resolving mechanical, electrical, braking system, or any other repairs needed to get your vehicle back to fully functioning and safe driving status.
As detailed, thorough car repair professionals, we provide a comprehensive analysis of all common and potential problem points, allowing us to get a full view of the condition of your automobile systems. From there, we review all problem areas, discuss the urgency and appropriate order of the various repairs needed, and develop a plan to get you in working condition as quickly as possible, with a long-term plan for any likely upcoming repairs or regular maintenance.
Ensuring you leave with a safe, fully-functioning vehicle is our top priority. If you are looking for an honest auto mechanic that is motivated to deliver the right level of service to get you back on the road safely, I & J Automotive DBA Splash Car Wash is here for you.
Let's Talk Now- Free Evaluation
Our Chicagoland auto mechanics are dedicated to getting you back on the road safely with fast, friendly, and comprehensive auto repair services.
As dedicated car maintenance specialists, we can identify problem areas, provide effective solutions, and help you develop a maintenance plan that helps you maximize the life of your vehicle and get the most from your investment.
Call I & J Automotive DBA Splash Car Wash today at (630) 864-5233 for your Free Evaluation!