Bolingbrook Oil Changes
Your Bolingbrook oil change experts, I & J Automotive DBA Splash Car Wash handles all vehicle maintenance and repairs, including oil changes and tune-ups.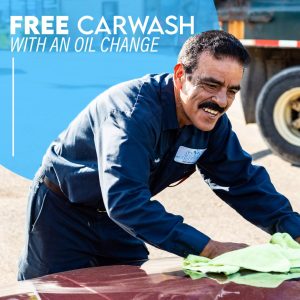 With our complete car mechanic services, you work with a true automotive repair professional that will assess your vehicle and handle all needed or requested repairs with speed, skill, and accuracy to get your vehicle to peak performance.
Whether you require emergency auto mechanic services or have been delaying a tune-up, we have a full staff of experienced auto technicians and auto repair specialists at your disposal.
We not only provide fast, affordable car repairs, we also make sure that your vehicle is clean and ready to impress before handing you back the keys, providing a free car wash with all oil changes, and discounts on upgraded wash and detailing packages.
We are fully dedicated to your satisfaction. Our expert car mechanics go above and beyond to ensure your vehicle both looks and runs great.
Call I & J Automotive DBA Splash Car Wash at (630) 864-5233 for a Free Evaluation!
Complete Auto Maintenance Services
Having a well-maintained vehicle is vital to protecting your family, meeting your deadlines, generally keeping everything in your household running smoothly.
At I & J Automotive DBA Splash Car Wash, we provide comprehensive automotive evaluation, maintenance, and repairs in order to fully address any issues with your car mechanics, braking system, engine, or any other problems impacting your vehicle performance or safety.
From scheduled oil changes to emergency repairs, transmission service, radiator repairs, engine repair, or any electrical, mechanical, or maintenance services, our experienced, dedicated, and talented vehicle mechanics provide complete automotive repair service.
Our auto mechanics provide:
Foreign & Domestic Auto Repair
Diagnostics, Evaluations, & Inspections
State Emission Repair
Oil Changes
Fluid & Filter Replacement
Brake Repair
Shock & Strut Repair
Chassis, Suspension, & Steering Repair
Engine Repair & Replacement
Hose & Belt Replacement
Heating/Cooling System Repair & Replacement
Radiator & Water Pump Repair & Replacement
Fuel System & Fuel Injection Repair
Ignition System Repair & Maintenance
Exhaust, Muffler, & Tailpipe Repair
Vehicle Power Accessory Repair – Power Locks, Antennas, Power Windows, Power Steering, etc.
Transmission Service, Repair, & Overhaul
& More!
As dedicated Bolingbrook oil change, tune-up, and auto maintenance experts, we provide comprehensive and complete vehicle repair service, including a free car wash, so your car looks, feels, and drives like new again.
Let's Talk Now- Free Evaluation
Our Bolingbrook mechanics are dedicated to getting you back on the road safely with fast, friendly, and comprehensive auto repair services.
As dedicated car maintenance specialists, we can identify problem areas, provide effective solutions, and help you develop a maintenance plan that helps you maximize the life of your vehicle and get the most from your investment.
Call I & J Automotive DBA Splash Car Wash today at (630) 864-5233 for your Free Evaluation!