FREE 5-Mile Shuttle Service for vehicles dropped off requiring auto service or detailing & FREE Check Engine Light Service!
Chicagoland Auto Repair Company
Looking for a reliable, trustworthy Chicagoland auto repair company to get your car, truck, van, fleet, or other vehicles back in tip-top shape? I & J Automotive DBA Splash Car Wash is here for you!
With our complete car repair services, you can be confident that you are getting a true professional that can handle the work with speed, skill, and accuracy to get you back on the road faster.
Whether you need emergency auto repair services, have been putting off a much needed tune-up, or require State Emission Repair, we have a full staff of experienced auto technicians and auto repair specialists at your disposal.
We not only provide fast, affordable car repairs, we also make sure that your vehicle is clean and ready to impress before handing you back the keys.
We are dedicated to your satisfaction. Our expert auto repair techs go above and beyond to ensure your vehicle both looks and runs great.
Call I & J Automotive DBA Splash Car Wash at (630) 864-5233 for a Free Evaluation!
Affordable Car Repair Services
It is not uncommon for car repair to cost more than you budgeted. To help avoid this uncertainty, I & J Automotive DBA Splash Car Wash provides complete and honest evaluations before we ever begin any work on your vehicle.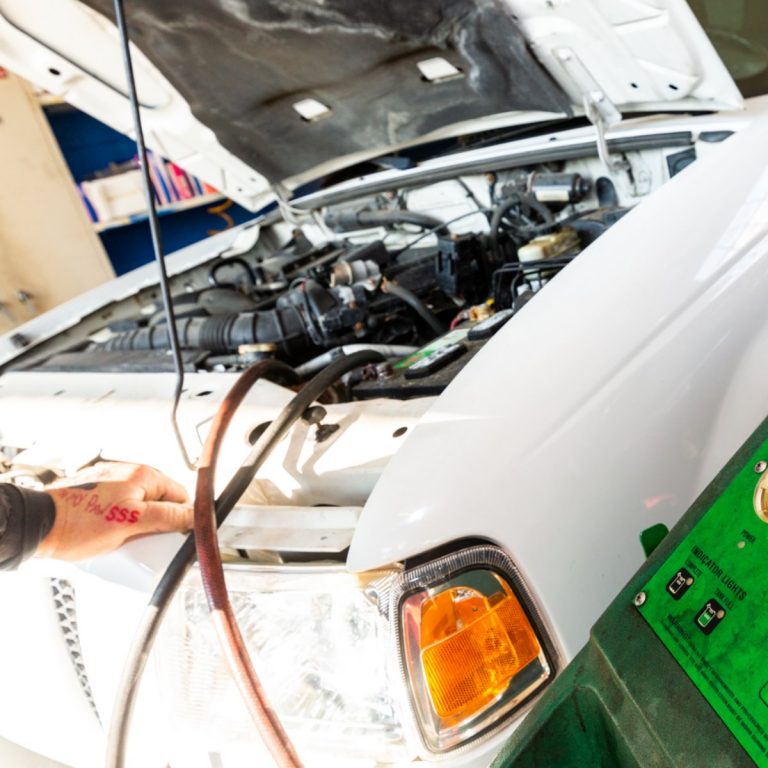 We provide affordable services, and only the services you need, to get you safely back on the road with less time, hassle, and out-of-pocket expense.
Our skilled car repair professionals take care of your vehicle as if it were their own, providing attentive service and experienced insight to find effective solutions to your vehicle problems. Our comprehensive analysis includes many different points of inspection to ensure you are getting the right repairs to resolve any vehicle issues you may be facing.
Sometimes all you need is an oil change, filter exchange, tire rotation, or topping off of fluids to get your car back in peak condition. Whether you need a full vehicle diagnosis and repair, or just need to tick some maintenance items off your to-do list, our Chicagoland auto repair company is there with fast, friendly, and affordable service.
Mechanical Evaluation & Diagnosis
My brakes feel mushy. There is a ticking sound from under the hood. Fluids are leaking. My check engine light came on. While many of us can see the symptoms of a mechanical problem with our vehicles, knowing exactly what is wrong is an entirely different matter.
Understanding and identifying exactly what the problem is with your vehicle is best handled by qualified auto repair technicians, like the vehicle maintenance experts at I & J Automotive DBA Splash Car Wash.
We provide a complete and thorough analysis of all potential problem points, in order to clearly identify any problems within your vehicle systems. We will discuss the urgency of any current or potential future repairs, and help you develop a maintenance plan that saves you money long-term. We want to ensure that your vehicle is safe for you to operate, and our recommendations are made with that goal at the forefront.
Routine & Preventative Car Care
Not every car problem is urgent. There are also many routine and preventative measures we can take to keep your vehicle in peak performance.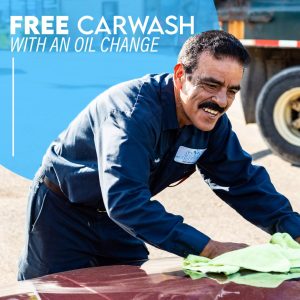 From oil changes to topping off fluids, our professionals provide all types of routine car maintenance. We know that regularly checking any elements that experience wear or degradation over time, as well as maintaining your fluid levels, can help to prevent long-term problems from occurring, and can help you avoid potentially dangerous situations.
It is best to reach out to an automotive repair company at the first sign of any changes in the way your vehicle starts, drives, or stops. Catching a brake problem early, for example, may allow you to get by with only minimal repairs, like brake pad replacement. However, if this problem persists, you could be facing more extensive repairs such as brake drum or rotor replacement.
Whatever situation you are facing, I & J Automotive DBA Splash Car Wash provides attentive, complete automotive care and repair to keep everything working properly.
Complete Automotive Care & Repair
In order to keep your family safe, fully-functioning and well-maintained vehicles are a priority.
At I & J Automotive DBA Splash Car Wash, we provide complete automotive repair, evaluation, maintenance, and fully address any issues with your car mechanics, engine, braking system, or any other problems you need to be resolved.
From regular oil changes to radiator repair, transmission service, engine repair, and any other electrical, mechanical, or maintenance service, our dedicated, experienced, and talented vehicle repair specialists provide complete service.
Our auto repair company provides:
Diagnostics, Evaluations, & Inspections
State Emission Repair
Oil Changes
Fluid & Filter Replacement
Brake Repair
Shock & Strut Repair
Chassis, Suspension, & Steering Repair
Engine Repair & Replacement
Hose & Belt Replacement
Heating/Cooling System Repair & Replacement
Radiator & Water Pump Repair & Replacement
Fuel System & Fuel Injection Repair
Ignition System Repair & Maintenance
Exhaust, Muffler, & Tailpipe Repair
Vehicle Power Accessory Repair- Power Locks, Antennas, Power Windows, Power Steering, etc.
Transmission Service, Repair, & Overhaul
& More!
As a dedicated Chicagoland auto repair company, we provide comprehensive service and support, including a free car wash once service is complete, so your car both looks and drives like new again.
Let's Talk Now- Free Evaluation
With I & J Automotive DBA Splash Car Wash, you can rely on our Chicagoland car repair experts to deliver fast, friendly, comprehensive, and affordable service.
Whether you know exactly what needs repaired, our need assistance identifying the cause of mechanical issues with your vehicle, we can help you get back on the road safely.
Call I & J Automotive DBA Splash Car Wash today at (630) 864-5233 for your Free Evaluation!